Solution
Manage, move and migrate your Qlik Sense content easily, on all environments: local, cloud and SaaS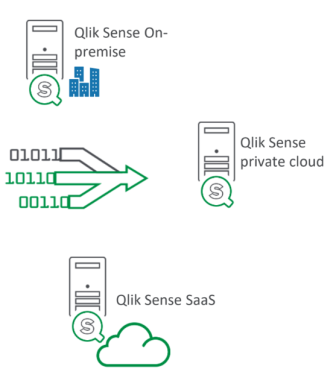 A shortened development cycle while ensuring security
Qlik Sense is a powerful data analysis platform. But when it comes to migrating and managing your content, it's not always as easy as it could be. This is where DevOps for Qlik Sense comes in.
Manage your Qlik Sense content securely and in one click.
Time saved on development
Beyond the efficiency gain, here are the main features of DevOps for Qlik Sense.